ITALIA APARTMENT - APARTMENT IN THE CENTER OF NAPLES AND ROME
It is situated in the center of Naples, on the third floor of a historic building (built around 1600 A.C.), there is also a lift and an internal courtyard, it is completely refurbished and offers a quaint view of the Sacred Apostles Church (Chiesa dei SS. Apostoli).
ITALIA APARTMENT - SANTI APOSTOLI
Italia Apartment-Santi Apostoli apartment is spread across two levels to an area of over 150 square meters. The rooms, which have been recently redecorated and tastefully furnished, are spacious and bright. The large windows and balconies illuminate the comfortable, peaceful and quiet space.
details
ITALIA APARTMENT - ORTOBOTANIC GARDEN
The vacation rental Italy Apartment-OrtoBotanic Garden, situated in a building of ' 800, has been recently and tastefully renovated (October 2018). Two bedrooms with bathroom, with a large shower and a bright kitchen-living room, overlooking Mount Vesuvius.
details
ITALIA APARTMENT - VATICAN SUPERIOR
Apartment located 10 minutes walk from the Vatican
The holiday home Italiapartment Vatican Superior is located on the second floor of a stately building in Rome, very close to the Vatican. It has six beds, two bedrooms, two bathrooms, two balconies, one inside and one outside.
details
ITALIA APARTMENT - VATICAN SUPERIOR HOME
Apartment located 12 minutes walk from the Vatican
The Italiapartment Vatican Superior Home Vacation House is located on the first floor of a beautiful noble building in Rome, in the Prati neighborhood, very close to the Vatican and the Vatican Museums. It has 7 beds, three bathrooms and a nice Roman balcony.
details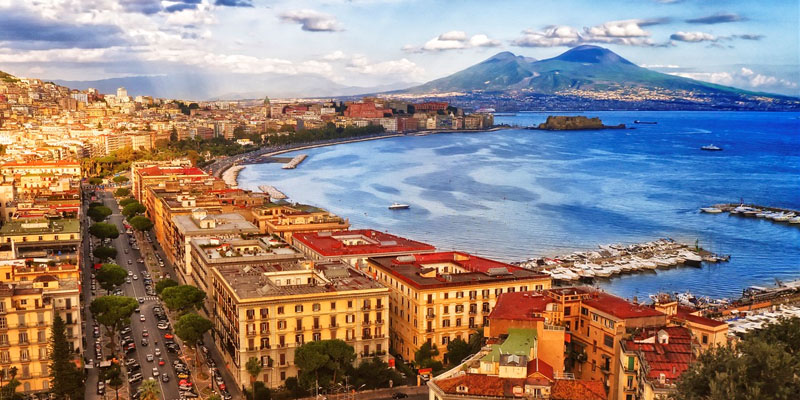 NAPLES AND ITS SURROUNDINGS: OUR EXCURSIONS
We organize guided tours in Naples, to visit the historic center, San Gregorio Armeno, the Veiled Christ, Palazzo D'Avalos, the Fontanelle cemetery.
With us you can visit the excavations of Pompeii, Herculaneum, Oplonti and Stabia, as well as make a tour in Sorrento, Amalfi and Positano.